---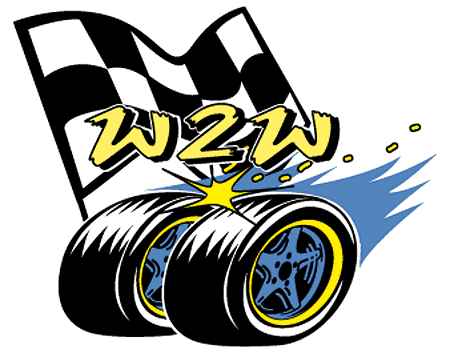 ---
Wheel To Wheel Mailing List Charter
Important Note
As of 15 May 2000, the WheeltoWheel mailing list no longer accepts messages formatted with html commands. Please send text-only messages.
Charter
Wheeltowheel is a mailing list for those interested in the participatory aspects of wheel-to-wheel auto racing. There are numerous mailing lists and other forums to discuss racing as a spectator sport, and the goal of this is therefore to exclude such aspects. If you're interested in autocrossing, there's a mailing list for that: Send a request to majordomo@autox.team.net with the word 'help' in the body of the message.
That's what this list doesn't cover. If you're a driver, crew, course worker, organizer, or just plain interested in participating in racing, you're more than welcome on this list. The list currently has several hundred participants, and topics run through the entire spectrum, from discussion of organization and sanctioning of racing to nuts-and-bolts car preparation and design. Quite commonly, people will write of their racing experiences in the form of "What I did over the weekend."
While the readership leans heavily toward SCCA road racing, some circle-track, karting, and drag racing is discussed.
Once you're on the list, one thing I'll ask is that you don't redistribute messages carried by this list without explicit permission from the author of the message.
If your full name doesn't appear in the header of your message (not your login id, your *name*), I request you include it in the body of your message (such as a "signature" at the bottom of your message). There's nothing about the nature of this list that is promoted by anonymous participants. Including a "signature" probably isn't that bad an idea, even if your name does appear in the message header.
Also, no commercial advertisements should be sent to the list. This isn't meant to exclude personal, once-off "for sale" items or recommendations or criticism of commercially available products, just please don't run your business through this list.
Similarly, this list is not my means of support. I handle problems in my spare time, which may not come up for several days. Administration requests will be handled when I get to them.
Absolutely *NO* chain letters, "virus" alerts, cookie recipes, or pleas for postcards for dying children will be tolerated on this list. If there isn't some small tie to racing, cars, tracks, or other related concepts, don't send it to this list. Public service messages such as I mentioned are regarded as junk by many readers, and are normally untrue, to boot.
The mailing address for submissions to the list is wheeltowheel@wheeltowheel.com. The address for problems is wheeltowheel-request@wheeltowheel.com. Sending any of the latter requests to the entire mailing list will not endear you in the hearts of the several hundred readers or the administrator of this list. The list is available as a daily digest, as well.
Subscriptions maintenance is now handled through the web page. Visit our main page and go from there.
---